10 Inspirational ideas to decorate your bedroom
Our bedroom is one of the most personal spaces in the house. The bedroom is the reflection of ourselves, the same as nature, our bedroom changes based on how we are, how we feel, and in which stage we are. You can opt more for a bohemian designed bedroom or a minimalist designed bedroom grounded on who we are. Nowadays, you can find plenty of designs but at 7 Interior Design, we have chosen these 10 interior design ideas for your bedroom. Ideas that are suitable for any type of bedroom style to make more comfortable and inviting.
1. Comfy blankets
The bed remains you of the main purpose of your bedroom and it will be the first thing you are going to realise when entering your bedroom. A great bedroom interior design idea that you can make is to turn your bed into a really pleasant decorative element. Choose your favourite blanket whether is plain or with patterns, we suggest you to choose a quality one as it will influence the quality of your sleep.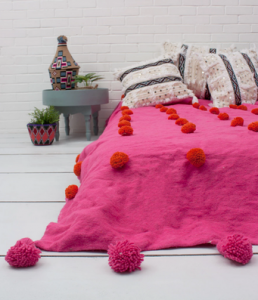 2. Decorative open wardrobes
If you are tired of having a standard wardrobe, and you want something more alternative, you could consider changing to an open wardrobe. Make use of an open wardrobe for your bedroom interior decoration. They look superb as a decorative element for your room and they are quite affordable! Nowadays, you can find plenty online. But one piece of advice, they won't be that cool if you have plenty of things, as it will look very messy.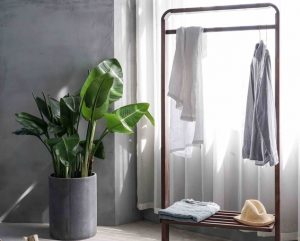 3. Wall decoration
Wall decoration is an amazing way to show your personality. You can choose from your favourite painter or a picture that reminds you of good memories to a wallpaper. Wallpapers are the most affordable wall art. At 7 Interior Design, we have plenty of decorative wallpapers for the bedroom. Check it here!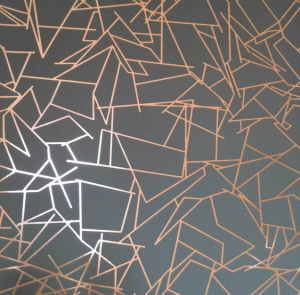 4. Hanging plants
Hanging plants are a good decorative idea for your bedroom. It saves you space and they will give you are fresh air to the room appearance. It said that plants such as valerian, lavender, or chamomile can even improve your sleeping quality!
5. Right size nightstands
Choosing the right nightstand can be a headache when it comes to bedroom interior decoration. We recommend you to choose the right sized nightstand. Not too small as it won't fit your things and not too big as it will take a lot of space.
6. Choosing the right bedside lamp
I like to opt for a light controller lamp, as it can adapt to my needs. Whenever I want to read during the night I can turn the light lighter or if I just want to rest I can turn the light softer. Nowadays, you have plenty of options to choose from. Some of them even have an alarm clock integrated.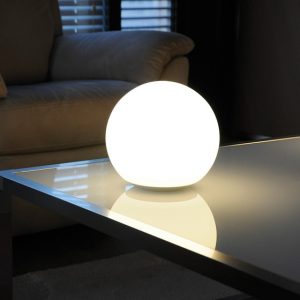 7. Other alternatives for your headboard
In case you are looking for a substitute for your headboard, you can try to use a nice Moroccan rug instead. They will give your bedroom a super original look and they are a way cheaper than a headboard. Wallpapers are also an originals substitute for your headboard. Having a different headboard is a very inspiring bedroom decoration.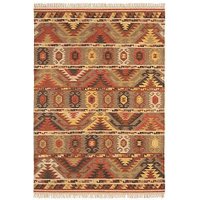 8. Make use of soft colours
This option is completely subjective. Personally using soft colours help me to stay calm, as the bedroom is a relaxing space for me. Using strong colours is completely fine should match your colour palette.
9. Shaped mirrors
Shaped mirrors without a frame are a wonderful bedroom interior design idea. Since it can be camouflaged between your walls. A great advantage is that it will make your room bigger and it can be used as a double decoration idea.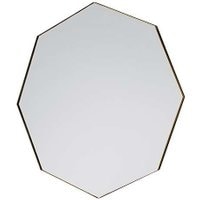 10. Scented candles
Scented candles are not that much when talking about bedroom decoration. They are not very tangible but the smell they release is very pleasant. For your bedroom, we suggest choosing soft scents such as vanilla, cinnamon, or lavender.

We hope that these 10 Inspiration ideas to decorate your bedroom can help you. In case you want us to write about any specific articles just send us a message through Instagram or Facebook!
Summary
Article Name
Inspirational ideas to decorate your bedroom
Description
Are you planning to redesign your bedroom, check it out here!
Author
Publisher Name
Publisher Logo